PLANTATION WINDOW SHUTTERS
THE SUMATRA RANGE
The Sumatra range of our plantation window shutters is our range of high quality solid FSC wooden wooden shutters.
Need more information? Click the button below to view the S-Craft plantation shutter and blind brochure. Discover possibilities, colours and shapes that you can achieve at Sheilas' Shutters
Imagine the most challenging of places dramatically re-styled with a premium shutter, made to measure your vision.
Our top-of-the-range Sumatra shutters are crafted from White Teak, sustainably sourced from a plantation on the Solomon Islands.
Premium White Teak is one of the world's finest quality timbers, and as a fast-growing tree species, is both a sustainable and ethical hardwood.
The White Teak used in Sumatra shutters is known for its beautiful silvery colour and wood grain.
As well as being incredibly stylish due to a tight wood grain, the wood has a high dimensional stability, making it ideal for joinery and carpentry such as in shutter production. When the shutters are made, layers of wood are tightly bonded together to ensure that the panels and louvres do not twist or warp.
Add light, life and style to your home with Sumatra shutters made to measure your imagination. As each shutter is individually crafted, meaning that no special shaped windows are impossible, such as arches, portholes, or gable ends.
Each shutter is individually crafted with absolute precision, whether based on angles or curves.
​
Key Features:
Choice of 28 paint colours and 20 stain colours
Custom colour option
Smooth finish to tight wood grain
Durable and lightweight
Solid panels available
Integrated room darkening blind option
6 elliptical louvre sizes ranging from 32mm to 114mm, and 2 sizes of flat louvre (60mm and 80mm)
Curved and angled special shapes available
Suitable for:
Bay windows
Special shaped windows or openings
Living rooms or bedrooms
Sumatra is available in a range of contemporary colours including 28 choices of paint and 20 shades of wood stain. There is also a custom colour option if you are looking for a more unique look for your shutters. There is a total of 8 louvre sizes, including both elliptical and flat, providing Sumatra with our widest selection of design options.
Make a timeless style statement in any room, and in any space, with the broad range of options available in the Sumatra range. Beyond adding a superb finish to your windows, Sumatra shutters can also be used as room dividers or bespoke wardrobe doors, available either with louvres or solid panels, based on your design choices.
Imagine a harmonious blend between style and practicality, all wrapped up in premium made-to-measure Sumatra shutters, carefully crafted using your design ideas.
​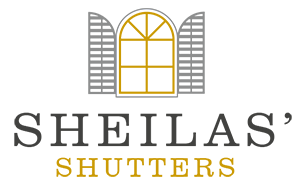 CALL SHEILAS' SHUTTERS ON: 01242 3000 75
BOOK A FREE HOME SURVEY AND DESIGN CONSULTATION