Some of the most challenging windows to dress are round or oval windows. This is where plantation window shutters come into their own. Being able to create almost any shape with our shutters, dressing a round window is easy.
You often find round windows in bathrooms, cloakrooms or hallways. Being able to create privacy in the areas but still let light filter through is a great advantage. We often come across round windows in Cheltenham regency homes or victorian homes that populate a lot of Gloucestershire and the Cotswolds.
Our customer advisor will visit your home to take measurements of the window, if its not an obvious circle they may take a template of the window which will be sent to our factory. With state of the art imaging tools the factory will scan the template. They will then create an accurate copy of the template and produce the window shutter.
These are delivery in one piece to your home and then installed by one of our dedicated installers.
Do you have an odd shaped window? See how our shutters can transform it, give us a call on 01242 3000 75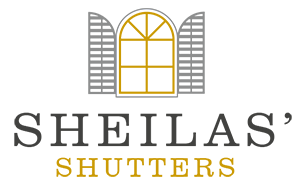 CALL SHEILAS' SHUTTERS ON: 01242 3000 75
Showroom: Bristol Road, Gloucester GL2 5DH