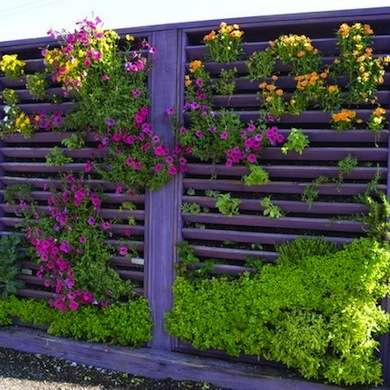 Some of these amazing ideas can be purchased online as pre made options, failing that get out the toolbox and create one of these shutter sensations yourself, a few screws a lick of paint and you can have a stylish shutter planter of your own!
One of our favourites is the colourful wall arrangement in picture one. Mixing a variety of different size shutters and painting them different colours can add a splash of interest to a garden wall, fence or event the side of your shed.
If you have some old patio door shutters you could paint or stain them a bright colour and use them as a garden divider or even a surround for hot tub or patio area. Or maybe you prefer the box planter to grow all of your favourite plants.
Which ever option you like best there is one thing you have to do first .... and that is you will need to order some lovely new shutters to free up your old ones for you beautiful garden shutter creation! If you live in Cheltenham, Gloucester or anywhere in Gloucestershire and the surrounding areas Give Sheilas' Shutters a call on 01242 300075 to book a free no obligation site survey and quotation.
So you have just ordered your beautiful new shutters ( obviously from Sheilas' Shutters!) and you may be wondering what to do with your old shutters??
Well, we have the perfect solution for you! A little searching online and we found out what everyone is doing with their old shutters! They are making them into beautiful urban garden creations of course! In a world of recycling what better thing to do than give your old plantation shutters a second lease of life as a plantation planter!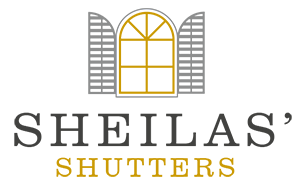 CALL SHEILAS' SHUTTERS ON: 01242 3000 75
Showroom: Bristol Road, Gloucester GL2 5DH