PLANTATION WINDOW SHUTTERS
THE JAVA RANGE
The Java range of our plantation window shutters is our range of waterproof window shutters suitable for bathrooms and wet areas.
Need more information? Click the button below to view the S-Craft plantation shutter and blind brochure. Discover possibilities, colours and shapes that you can achieve at Sheilas' Shutters
Imagine taking a long, warm bath, soaking up the atmosphere provided by the beautify of natural sunlight.
Unlike the other S:CRAFT shutter ranges, Java is crafted from high-grade ABS (acrylonile butadiene styrene), a more robust alternative to cheaper vinyl, shutters. ABS is a hard, lightweight plastic that is used for a range of purposes due to its shock absorbing properties.
Being crafted from ABS, rather than wood or MDF, means that Java is fully waterproof, making it an ideal material for rooms with condensation issues or increased exposure to water.
In bathrooms, kitchens or wetrooms, the shutters are easy to dry, and do not absorb moisture like other materials. Each shutter has a high-quality finish that means it is virtually impossible to tell that the shutters are plastic.
Java is available in 6 shades of white, and a variety of louvre sizes, providing a style that suits a wide range of interiors. Whether you are looking to soak in the bath with added privacy, or bring light into your kitchen, the Java range can help bring your vision to light.
​
Key Features:
Made from lightweight and hardwearing ABS
Fully water resistant
Choice of 6 popular shades of white
Available in 5 louvre sizes, ranging from 47mm to 114mm
Suitable for:
Bathrooms, kitchens and wet rooms
Other areas of the home prone to moisture
Busier family homes where knocks and bumps are likely to occur
Due to the resilience of the material, Java is particularly suitable in places of your home that may experience a few more knocks or bumps. Either in your kids' bedrooms, or in front of your patio doors, the hardwearing ABS means that damage such as small dents can be avoided.
S:CRAFT shutters are made to measure any space with pinpoint accuracy, and will fulfil your expectations with absolute precision. As the ABS shutters are moulded, unusually shaped windows are no problem. Whether based on angles or curves, Java will fit almost any window or opening.
If you've thought about soaking in the rays of the sun, whilst soaking in a nice warm bath, then Java shutters can help you realise your vision. Combining both light control and privacy, shutters help screen off your interiors without having to shut out natural light from the outside world.
Imagine the peace and quiet of a relaxing bath, shielded from prying eyes, whilst enjoying the sun's rays.
​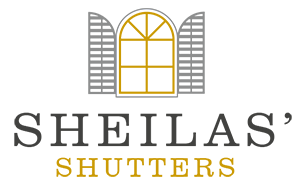 CALL SHEILAS' SHUTTERS ON: 01242 3000 75
BOOK A FREE HOME SURVEY AND DESIGN CONSULTATION