PLANTATION WINDOW SHUTTERS
THE ANTIGUA RANGE
The Antigua range of our plantation window shutters are our most affordable range of shutters. Available in the most popular colours, this is a great option for ones one budget.
Need more information? Click the button below to view the S-Craft plantation shutter and blind brochure. Discover possibilities, colours and shapes that you can achieve at Sheilas' Shutters
Imagine your space brought to life with our entry-level MDF plantation shutters, crafted just for you.
The Antigua range is an entry-level premium product made from MDF, covered with an extruded polypropylene coating. Available in most of our popular styles, Antigua has a high-quality finish, making it a versatile and durable choice for your home.
Quick and easy to clean, Antigua is ideal for small and medium sized windows, as there are limitations when using it in larger installations or special shapes.
If you are looking for shutters for a specific space, either in size or shape, then our Fiji or Sumatra materials would help you realise your vision. Fiji and Sumatra are crafted from lightweight sustainable hardwoods, available in a broad range of colours and finishes, making them a more versatile choice for plantation shutters.
As MDF is a robust, and hardwearing material, it is a good choice for those with a busier family life. If your furnishings need to be a little bit more resistant to scratches and bumps, then MDF may be the material for you.
​
Key Features:
Shutters made from high quality MDF
Choice of 5 shades of white
Available in 5 Louvre sizes: 47mm, 64mm, 76mm, 89mm, and 114mm
Not suitable for large installations or special shapes
Suitable for:
Dry, well ventilated rooms
Double glazed windows with white frames
High traffic areas of the home, such as room dividers
Busy families looking for a more hardwearing window covering
​
Coming in a choice of five popular shades of white, the range is for more than just being used as a window covering. The perfect fit for both classic and contemporary interiors, MDF is a durable material, making it a great choice for high traffic areas of the home, such as room dividers or patio doors.
However, MDF is susceptible to deterioration if exposed to moisture over a period of time. For this reason, if you are thinking of transforming high moisture rooms like bathrooms, toilets, and kitchens, then the 100% moisture resistant ABS Java range is for you.
Every Antigua shutter includes a decorative bead along the length of the stile, giving them an enhanced finish. There are five sizes of louvre available in our MDF product, giving you the choice to have control over privacy when you need it, and admire the view where you want it.
Imagine light control, economical heat and improved sound insulation, all wrapped up in a stylish look that will complement your interior design choices and breathe new life into your space.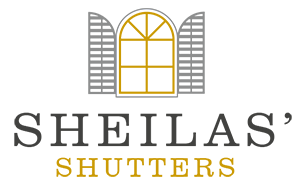 CALL SHEILAS' SHUTTERS ON: 01242 3000 75
BOOK A FREE HOME SURVEY AND DESIGN CONSULTATION